News
/
Talk by Pekka Nikander
21-11-2017
---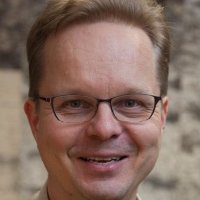 Pekka Nikander who is currently professor of Industrial Internet at Aalto University, Finland, will present the SOFIE project on Tuesday, November 21st, on the 6th floor (606 room) of the Evelpidon Str. building (graduate program building) of the Athens University of Economics and Business (AUEB)
Title: SOFIE — architecture, modelling and analysis
Talk abstract: SOFIE is an EU H2020 IoT project starting in January 2018, with both AUEB and Aalto as partners. In his talk, Pekka will first very briefly introduce the SOFIE project, assuming that most of the audience already have some background and may have read the white paper draft (https://mm.aueb.gr/tr/Sofie.pdf). After that, he will dive a little bit deeper in describing his current thoughts about the SOFIE architecture and what Aalto is currently planning there. In the end of his talk, Pekka will try to entice some discussion about the expected modelling and analysis needs in SOFIE.
Presenter's biography:
Pekka Nikander is a professor of Industrial Internet at Aalto University, Finland. He is a serial entrepreneur, lead programmer, and security researcher with over 30 years of experience. He has founded 6 startups (one listed at Nasdaq OMX) and published over 100 peer reviewed papers. Among other things, he is a past member of the Internet Architecture Board, an internet user since 1987, and the author of the TCP/IP support in Tcl/Tk.