Workshop on blockhain technologies
19-12-2017
---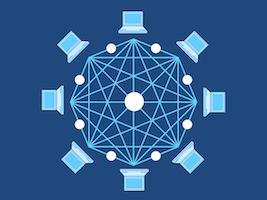 On 1st of December we hold our first internal workshop on blockchain technologies. The goal of the workshop was to introduce the blockhain and smart contract technologies and discuss their applications in the Internet of Things.
Program and presentations
The agenda of the workshop follows:
Giannis F. Marias, Introduction to blockchains
Nikos Fotiou, Bitcoin and smart contracts [presentation]
Vasilios A. Siris, On the efficient use of Blockchains for IoT [presentation]
Spyros Voulgaris, Dietcoin Local Verification on Lightweight Nodes [presentation]
Talk by Stratis Ioannidis
18-12-2017
---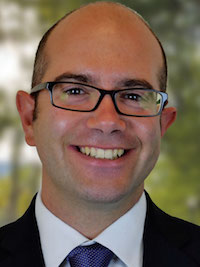 Stratis Ioannidis who is currently assistant professor in the Electrical and Computer Engineering Department of Northeastern University, in Boston, MA will give a talk on "Adaptive Caching Networks with Optimality Guarantees" on Tuesday, December 19st, on the 6th floor (606 room) of the Evelpidon Str. building (graduate program building) of the Athens University of Economics and Business (AUEB)
Talk abstract: Optimally placing content over a network of arises in many networking applications. Given the content demand, described by content requests and paths they follow, we wish to determine the content placement that maximizes the expected caching gain, i.e., the reduction of routing costs due to intermediate caching. The offline version of this problem is NP-hard. To make matters worse, in most cases, both the demand and the network topology may be a priori unknown; hence, distributed, adaptive content placement algorithms that yield constant approximation guarantees are desired. We show that path replication, an algorithm encountered often in both networking literature and in practice, can be arbitrarily suboptimal when combined with traditional cache eviction policies, like LRU, LFU, or FIFO. We propose a distributed, adaptive algorithm that provably constructs a probabilistic content placement within 1−1/e factor from the optimal, in expectation. Finally, we extend these results to optimizing caching and routing decisions jointly.
Presenter's biography: Stratis Ioannidis is an assistant professor in the Electrical and Computer Engineering Department of Northeastern University, in Boston, MA, where he also holds a courtesy appointment with the College of Computer and Information Science. He received his B.Sc. (2002) in Electrical and Computer Engineering from the National Technical University of Athens, Greece, and his M.Sc. (2004) and Ph.D. (2009) in Computer Science from the University of Toronto, Canada. Prior to joining Northeastern, he was a research scientist at the Technicolor research centers in Paris, France, and Palo Alto, CA, as well as at Yahoo Labs in Sunnyvale, CA. He is the recipient of a Google Faculty Research Award and a best paper award at ICN 2017
Talk by Pekka Nikander
21-11-2017
---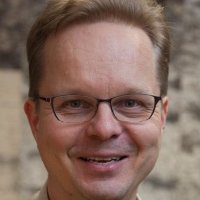 Pekka Nikander who is currently professor of Industrial Internet at Aalto University, Finland, will present the SOFIE project on Tuesday, November 21st, on the 6th floor (606 room) of the Evelpidon Str. building (graduate program building) of the Athens University of Economics and Business (AUEB)
Title: SOFIE — architecture, modelling and analysis
Talk abstract: SOFIE is an EU H2020 IoT project starting in January 2018, with both AUEB and Aalto as partners. In his talk, Pekka will first very briefly introduce the SOFIE project, assuming that most of the audience already have some background and may have read the white paper draft (https://mm.aueb.gr/tr/Sofie.pdf). After that, he will dive a little bit deeper in describing his current thoughts about the SOFIE architecture and what Aalto is currently planning there. In the end of his talk, Pekka will try to entice some discussion about the expected modelling and analysis needs in SOFIE.
Presenter's biography: Pekka Nikander is a professor of Industrial Internet at Aalto University, Finland. He is a serial entrepreneur, lead programmer, and security researcher with over 30 years of experience. He has founded 6 startups (one listed at Nasdaq OMX) and published over 100 peer reviewed papers. Among other things, he is a past member of the Internet Architecture Board, an internet user since 1987, and the author of the TCP/IP support in Tcl/Tk.
Talk by Dimitrios Koutsonikolas
30-10-2017
---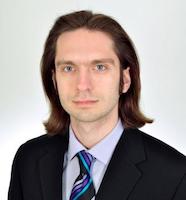 Dimitrios Koutsonikolas who is currently Associate Professor of Computer Science and Engineering at the University at Buffalo, The State University of New York, will present part of his work on Tuesday, October 31st , on the 6th floor (606 room) of the Evelpidon Str. building (graduate program building) of the Athens University of Economics and Business (AUEB)
Title: Enabling Motion Detection on Commodity WiFi Devices using PHY Layer Information
Talk abstract: Client motion detection in WLANs has the potential to both improve protocol performance and enable a number of novel applications. In this talk, I will discuss our work on leveraging wireless signals to enable human motion detection at different granularities on commodity WiFi devices. In the first part of the talk, I will present a scheme for detecting and classifying client mobility on the access point side by leveraging Channel State Information (CSI) and Time-of-Flight (ToF), and I will demonstrate how mobility-awareness can improve the performance of a number of wireless protocols. In the second part of the talk, I will introduce WiDraw, the first hand motion tracking system based on commodity WiFi cards. WiDraw harnesses the Angle-of-Arrival (AoA) values of incoming wireless signals at the mobile device to track the user's hand trajectory without requiring the user to touch the device or use any external hardware. Using WiDraw, a user can draw arbitrary lines, curves, or even alphabetical characters, simply by hand motion in the air. I will also give an overview of other research projects in UB WiNS Lab.
Presenter's biography: Dimitrios Koutsonikolas received his Ph.D. in Electrical and Computer Engineering from Purdue University in August 2010 and he worked as a Postdoctoral Researcher at Purdue University from September to December 2010. He is currently an Associate Professor of Computer Science and Engineering at the University at Buffalo, The State University of New York. Dimitrios' research interests lie broadly in experimental wireless networking and mobile computing, with a current focus on millimeter wave WLANs, LTE in unlicensed spectrum, smartphone energy consumption, and motion detection using wireless signals. He has published over 60 papers in top venues including MobiCom, CoNEXT, INFOCOM, ICDCS, HotNets, Transactions on Networking, Transactions on Mobile Computing, and Transactions on Wireless Communications. He has been regularly serving on the TPC of a number of networking conferences including MobiCom, INFOCOM, CoNEXT, ICDCS, and he has been on the Editorial Board of IEEE Transactions on Mobile Computing since February 2017. He is the general Co-Chair of EWSN 2018, and he has co-chaired a number of workshops in wireless networking. Dimitrios is a senior member of IEEE and a member of ACM and USENIX. He received the NSF CAREER Award in 2016, the CSE Early Career Faculty Teaching Award and the School of Engineering and Applied Sciences Early Career Researcher of the Year Award in 2015, and best paper awards in WCNC 2017 and SENSORCOMM 2007.
Ph.D. positions available
12-10-2017
---
Our lab is opening two positions for Ph.D. students in the following areas:
Cloud-assisted cognitive self-organizing networks
Federated architecture for secure interoperability across heterogeneous Internet of Things platforms
For more information contact Prof. George C. Polyzos
Best demo award
22-09-2017
---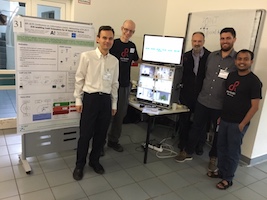 Our demo prensented in the 4th ACM Conference on Information-Centric Networking (ACM-ICN 2017), Berlin, Germany, won the Best demo award.
Our demo, entitled "ICN enabling CoAP Extensions for IP based IoT devices", presented how Information-Centric Networking can benefit the Internet of Things. This is a joint work by N. Fotiou, G. Xylomenos, and G. C. Polyzos from AUEB/MMlab, H. Islam and D. Lagutin, from Aalto University, Finland, and T. Hakala and E. Hakala, from e-lli, Finalnd.
You can find more details in our paper in this link.
The President of the Hellenic Republic visits our lab
27-05-2017
---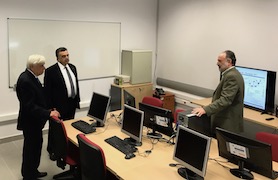 On 23 May 2017 the President of the Hellenic Republic, Prokopis Pavlopoulos, inaugurated the new building of our university. After the ceremony he visited our lab.
Prof. George C. Polyzos presented to the President the activities and the facilities of our lab.
Talk by Georgios Kollias
06-03-2017
---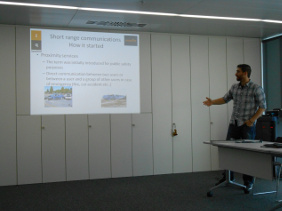 Georgios Kollias who is currently a PhD candidate at the Technical University of Catalonia (UPC) will present part of his work on Tuesday, March 7th , on the 9th floor (901 room) of the Evelpidon Str. building (graduate program building) of the Athens University of Economics and Business (AUEB).
Title: Self-Organized Solutions in Future Heterogeneous Cellular Networks

Abstract: The ever increasing demands of cellular users for seamless connectivity anytime and anywhere forced network operators to search for solutions that would increase their capacity, expand the coverage of their networks, improve the offered quality of theirs services and simultaneously ensure high profits for them. The answer is the large scale deployment of low power nodes (i.e small cells), that can offer high rates in limited areas and therefore boost networks' capacity by covering areas with increased traffic, or areas with limited macro coverage. The result will be the transformation of traditional macro only networks to heterogeneous (HetNets) due to the existence of multiple tiers consisting of cells with different characteristics (e.g micro, pico, metro, femto, etc.).
The need for more efficient and flexible management of future HetNets as well as the necessity for continuous monitoring of the performance and optimization of their operation, is the reason for the integration of Self-Organized solutions under the Self-Organized Network (SON) concept. The aim of SONs is to replace the human factor with functions that will have the ability to handle dynamics, meaning variations in traffic or in network conditions, immediately.
Motivated by the aforementioned changes in cellular networks, the aim of this presentation is to propose novel schemes and algorithms under the SON umbrella and is divided in three parts:

Mobility Management in Next Generations Cellular Network and Handover study.
Clustering in LTE-A Network with the use of D2D-Communications for Spectral and Energy Gains.
Caching in 5G Networks.
Ph.D. defense by Xenofon Vasilakos
27-02-2017
---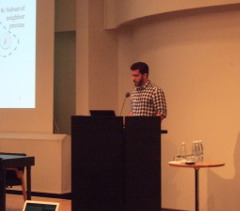 Xenofon Vasilakos will present his Ph.D. thesis on Wednesday, March 1st, 11:00AM EET, at Teleconference & e-learning room, 4th floor, Antoniadou section, central building complex of the Athens University of Economics and Business. Title and abstract follow.
Title: Mobility-based Proactive Caching Models for Addressing Niche Mobile Demand and Scalable ICN Name Resolution Designs

Abstract: Since its original conception, the Internet has undergone a series of radical technological breakthroughs and usage expansions. From the perspective of its users, it is a global framework for sharing information among millions of fixed and mobile users. However, its legacy architecture poses serious functionality limitations or inefficiencies to information sharing & retrieval. At the same time, the patched mobility support over the legacy architecture and even the intrinsic mobility support of Future Internet architectures that adapt the Information-Centric Networking (ICN) paradigm are not enough to sufficiently address the Quality-of-Service (QoS) requirements and the desired user-perceived Quality-of-Experience (QoE) levels in contemporary mobile application scenarios. The former problems get further aggravated by the unprecedented and continuously increasing numbers of the different Information Objects (IOs) and mobile devices in the Internet, as well as the corresponding high content resolution traffic and mobile traffic volumes.
The main contribution of this thesis lies in the design of efficient proactive caching models for enhancing seamless mobility that run at the application layer of any underlying network architecture or within the network layer of ICN architectures. Our main model regards an Efficient Mobility-based Caching (EMC) scheme for addressing niche mobile demand along with popularity-based and legacy caching model extensions.
Opposite to other proactive solutions, which focus exclusively on popular content, our proposed distributed design targets less popular or personalised content requests by prefetching and caching the desired information locally in small cells based on aggregated user mobility prediction information and a local cache congestion pricing scheme. Such niche demand, particularly for video content, represents a significant 20–40% of demand in the Internet and follows a growing trend. Due to its novel design, EMC can directly address niche demand and get easily extended to make a joint use of content popularity information with the novelty of dynamically balancing the influence of mobility prediction and content popularity information on local cache actions. Based on thorough performance evaluation simulations for exploring different demand levels, video catalogues and mobility scenarios, including human walking and automobile mobility, we show that the gains from mobility prediction can be high and able to adapt well to temporal locality due to the localised and short timescale character of the exploited mobility prediction measurements, exceeding cache gains from popularity-only caching. Moreover, the performance of our model can be further improved by adapting cache replacements at the cost of an added computational overhead.
Additionally, this thesis makes a contribution towards a feasible and globally scalable ICN Name Resolution System (NRS) to facilitate information sharing & retrieval in ICN. The contribution lies in certain design and performance aspects related to the structure of the underlying inter-domain topology in the Internet and specifically to a) the design of the hierarchical overlay routing mechanism that underlies the Distributed Hash Table-based Name Resolution System (DHT-NRS) and b) a thorough performance quantification study of DHT-NRS and other cutting-edge ICN NRSs with respect to load distribution and routing policy compliance across the Internet topology.
Vaggelis Douros will visit MMLab
01-02-2017
---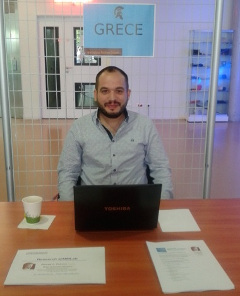 Dr. Vaggelis Douros, a post-doctoral researcher of the Institute for Networked Systems, RWTH Aachen University (and a Ph.D. alumnus of MMLab), will visit us from 03 February till 07 February. He will give us a seminar on Tuesday 07 February, room: 901, time: 9:30-11:00. The title and the abstract of the seminar follows:
Caching Games between Content Providers and Internet Service Providers
Abstract
We consider a scenario where an Internet Service Provider (ISP) serves users that choose digital content among M Content Providers (CP). In the status quo, these users pay both access fees to the ISP and content fees to each chosen CP; however, neither the ISP nor the CPs share their profit. We revisit this model by introducing a different business model where the ISP and the CP may have motivation to collaborate in the framework of caching. The key idea is that the ISP deploys a cache for a CP provided that they share both the deployment cost and the additional profit that arises due to caching. Under the prism of coalitional games, our contributions include the application of the Shapley value for a fair splitting of the profit, the stability analysis of the coalition and the derivation of closed-form formulas for the optimal caching policy. Our model captures not only the case of non-overlapping contents among the CPs, but also the more challenging case of overlapping contents; for the latter case, a non-cooperative game among the CPs is introduced and analyzed to capture the negative externality on the demand of a particular CP when caches for other CPs are deployed
This is a joint work with S. Elayoubi, E. Altman, and Y. Hayel.