News
/
UMObile project presentation
05-03-2018
---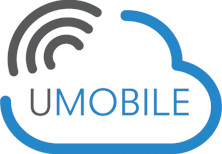 Christos-Alexandros Sarros, Ph.D student at the Democritus University of Thrace, Greece, and Vassilis Tsaoussidis, professor at the Democritus University of Thrace, Greece and adjunct professor at Athena RC, will give a talk on "A Universal, Mobile-Centric and Opportunistic Communications Architecture" on Tuesday, March 6th, on the 6th floor (606 room) of the Evelpidon Str. building (graduate program building) of the Athens University of Economics and Business (AUEB)
Talk abstract: The Future Internet architecture is expected to incorporate disruptive environments, new applications and information-centric services. Unlike the traditional host-centric access paradigm, where access to a desired content is mapped to its location, UMOBILE architecture relies on the information-centric communication model to enable the association of access to a desired content with the content itself and on the DTN technology to meet the requirements of opportunistic communications; the two approaches are integrated into a single architecture. Furthermore, our approach to push services near the edge of the network but also to interpret connectivity as a time-tolerant aspect, allows for the development of innovative applications that access data independent of the level of end-to-end connectivity availability. In this talk, we will highlight the design features of the UMOBILE architecture. Prior to that, a brief introduction to our group activities and relevant recent project results will be presented.
Presenters' biography: Christos-Alexandros Sarros obtained his diploma in electrical and computer engineering from Democritus University of Thrace, Greece, in 2016. Currently, he is pursuing a Ph.D. at the same university under the supervision of Prof. Vassilis Tsaoussidis, and is working as research assistant at the Athena Research and Innovation Center. His research interests lie in the area of information-centric networking and delay-/disruption-tolerant networking.
Vassilis Tsaoussidis is a professor at DUTH and adjunct professor at Athena RC, holding degrees in applied mathematics (Aristotle University) and computer science (Ph.D. in computer science, Humboldt University, Berlin). He joined the research community of Rutgers in 1996 and later the faculty communities of Stony Brook and Northeastern. He also joined MIT as a visiting professor in 2009. He was scientific leader for ESA, FP-7, and HORIZON 2020 projects, including the UMOBILE project. Vassilis was an active member of the Democritus University Board and had a vital role in redefining ethics in University administration.